When you put a lot of time, creativity, and effort into your Windows Forms and WPF applications, you should give them the QA attention they deserve. Simply conduct complete user interface testing and reduce the risks associated with project development and application deployment with TestAdvantage. Our new TestAdvantage 12.2 releases will ensure your applications are designed and optimized for success.
TestAdvantage for Windows Forms and TestAdvantage for WPF enable better, faster, easier automated testing of user interfaces developed with the respective NetAdvantage for Windows Forms and NetAdvantage for WPF 12.2 releases. The custom libraries allow you to quickly record and replay script commands, while the exceptionally fast playback means you can test more scripts in less time, getting better test coverage, and ultimately deploying higher quality software.
Choose the TestAdvantage product that's right for you!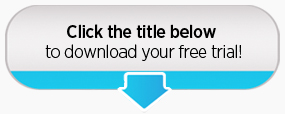 TestAdvantage for Windows Forms
TestAdvantage for Windows Forms for HP QuickTest Professional 12.2
TestAdvantage for Windows Form for IBM Rational Functional Tester 12.2
Whether you use HP QuickTest Professional or IBM Rational Functional Tester, TestAdvantage for Windows Forms offers complete support for applications developed with NetAdvantage for Windows Forms 12.2. The latest release also includes exclusive support for CLR4-compatible builds of proxies and can be used with applications references NetAdvantage CLR4 assemblies.
TestAdvantage for WPF
TestAdvantage for WPF for HP QuickTest Professional 12.2
The 12.2 version of TestAdvantage for WPF adds support for NetAdvantage for WPF 12.2 controls, including the Data Chart, Gantt, Network Node, Pivot Grid, and Syntax Editor. The latest release also adds support for recording mouse actions on subitems for controls including the Data Grid, Data Tree, Grid, Menu, Network Node, Outlook Bar, Pivot Grid, Ribbon, and others; while newly introduced action methods allow runtime data manipulation of OlapViewModel supported controls.
Don't risk the success of your applications – try a free download of a TestAdvantage product, including developer support, today!