| | |
| --- | --- |
| | May 2010 |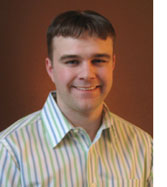 It's hard to believe that we've reached the midpoint for 2010! The first-half of the year has been full of announcements and new products from Telerik, including official releases of JustCode, Extensions for ASP.NET MVC, and WebUI Test Studio QA Edition, and previews of TeamPulse, JustMock, and Sitefinity 4.0. Fortunately, there is still much more to come!
How do you keep-up with these new products and keep your learning sharp? Telerik provides one of the most comprehensive collections of learning resources, from blogs and documentation to videos, webinars, forums, code library examples, and online demos. We're constantly working on improving our learning resources, and along those lines we'll soon launch the new Telerik TV. You can check-out a beta preview now. In fact, why not watch this quick video that provides an overview of Telerik's many learning resources?
And I can't leave without mentioning TechEd New Orleans. Telerik will be at TechEd in full force, both speaking and exhibiting. Come visit the shiny Telerik booth and be the first to see previews of our rapidly approaching Q2 2010 release!
@toddanglin
Chief Evangelist