Your Next Great App Starts Here
v14.2 Is Available for Download
by Julian M Bucknall
Hello Dae Sung:
I hope you are doing well and that your month is off to a great start. I wanted to let you know that we've officially released v14.2. If you have yet to explore the new features and capabilities we've included in this release, please feel free to watch our Launch Video or read the What's New in 2014 for an overview of what you can expect once you install v14.2.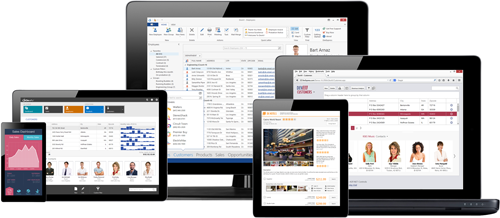 Become a UI Superhero

:
Watch the Video | Read What's New
As we've discussed on our blogs and social networks over the last few weeks, the focus in this release has been to refine existing controls and to introduce new UI libraries so you can deliver intuitive user experiences across platforms - be it a traditional desktop app or a touch-enabled hybrid solution for next-gen devices. Here are a few examples of what you can expect in this release:
WinForms and WPF
Create elegant Office and Modern UI apps with our new Windows® 8 Inspired TileView for the Grid Control, Excel® Inspired Conditional Formatting for the Grid and Pivot Grid, AutoFilter and Grouping for the Spreadsheet, New Excel® Data Export Engine, and new touch features such as the WPF Radial Menu or tablet styles for the Ribbon Control.
Learn more: What's New in WinForms | What's New in WPF

ASP.NET WebForms and ASP.NET MVC
Embrace the web with the new Word® Inspired Rich Text Editor CTP, adaptive layout for Chart Control, Full Week View in Scheduler, newly introduced Adaptive Panels and support for Azure, Amazon Web Services and Dropbox in Upload Control and File Manager. You'll also find numerous updates to the Grid Control, Spreadsheet, Pivot Grid, Chart and more.
Learn more: What's New in ASP.NET | What's New in MVC

Reporting
DevExpress WebForms and MVC End-User Report Designer - a pure client-side control based on CSS3, HTML 5 and JavaScript - is now officially released.
Learn more: What's New in Reporting

HTML5 and Mobile
Extend your mobile or desktop HTML5 apps with new widgets, full iOS8 and Android 5 support, numerous enhancements to the grid and data visualization widgets, integrated data validation features and much more.
Learn more: What's New in DevExtreme

XAF, Dashboard, CodeRush and so much more!
A new integrated web report designer in XAF, new filtering and layout capabilities in Dashboards, IntelliRush and the extended set of custom-designed icons all available within Visual Studio. Once again, we've done our best to evolve our entire product line while remaining true to the needs of .NET and Mobile developers like you.
Learn more: What's New in v14.2
Throughout this week, we are hosting free webinars to help introduce key features shipping in v14.2. Visit our webinars page and see what you can build with DevExpress .NET and Mobile technologies.
Should you have any questions, feel free to contact me by Email at julianb@devexpress.com - I'm here to help.
Unleash the UI Superhero in You
Get Version 14.2 Today
by Courtney Fournier
We want our customers to have confidence in the products they purchase, including renewals. That is why we provide not only a 30-day trial to evaluate the latest version of our controls, but also a 60-day no-questions-asked refund policy. Renew today and start using the tools that ship as part of our latest release to create elegant, modern applications from a company you already trust. Please feel free to contact a member of the DevExpress Client Services Team at clientservices@devexpress.com and we'll be more than happy to provide you with renewal/upgrade pricing.
To help determine whether a purchase is right for your business, please take a moment to scan our product comparison pages, review our webinars and YouTube videos. Should you have questions about our new tools or product features, write to us at info@devexpress.com – we'll be more than happy to follow-up and get your questions answered quickly.
Thank you and have a great day.